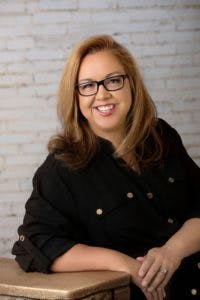 Naomi has been a Realtor for 14 years.
Naomi and her husband Alain have bought /renovated and Sold 20+ homes in the Edmonton area.
They have extensive knowledge of homes.
Naomi consistently demonstrates a true commitment to her clients, making them the #1 priority. Naomi considers Real Estate a lifestyle rather than just a career and makes herself available 7 days a week to all her clients.  Personality, people skills, and passion make every day a pleasure in the Real Estate world.  Naomi's outgoing personality shines through when working with her Real Estate clients. Naomi is ready and able to help YOU navigate the world of Real Estate, and
will work hard to exceed your expectations.
Naomi is able to succeed in the industry so well because she has mastered the art of working hard, putting clients first, going above and beyond for others – and this makes her a leader in the industry ! Naomi's  fun approach in an otherwise serious industry doesn't go unnoticed: She leave smiles all throughout Sherwood Park and the Edmonton area.